Local Area Information
Le Haut Fresnay is in the village of Loré, near Céaucé, some 8 miles south of the medieval town of Domfront.
The towns listed below are all close to our cottages; if, however, you wish to venture further afield, you will find some of France's most important tourist attractions within very easy reach.
Céaucé (3kms away) is our nearest market town. It has a market every Thursday morning, a fishing lake with a children's park, a fitness trail around the lake and a maze. Céaucé also has a small supermarket, bakeries, charcuteries, a butcher, a pharmacy, a post office, two banks (both with cash dispensers), a newsagent/tobacconist and a garage/filling station (Renault). Most of the shops are open on Sunday morning.
St-Fraimbault is a local village famous for its annual flower displays. From May to September, the whole village is a riot of colour, with flowers crammed into every available space in both communal and private gardens. St-Fraimbault has an attractive lake to walk around with pedalos for hire.
Lassay-les-Châteaux (12kms away) is a "petite cité de caractère" with a lively market on Wednesday mornings. The town boasts a beautiful 15th-century château set beside a lake. The château, with its pepper pot towers, is open to the public and has guided tours which prove very popular with our visitors. The tours are guided by someone who was born in the château and has lived there all his life. He amuses his French visitors by poking gentle fun at the English visitors, believing (normally correctly) that he will not be understood! Also in Lassay-les-Châteaux, you will find a delightful rose garden and a mediaeval garden.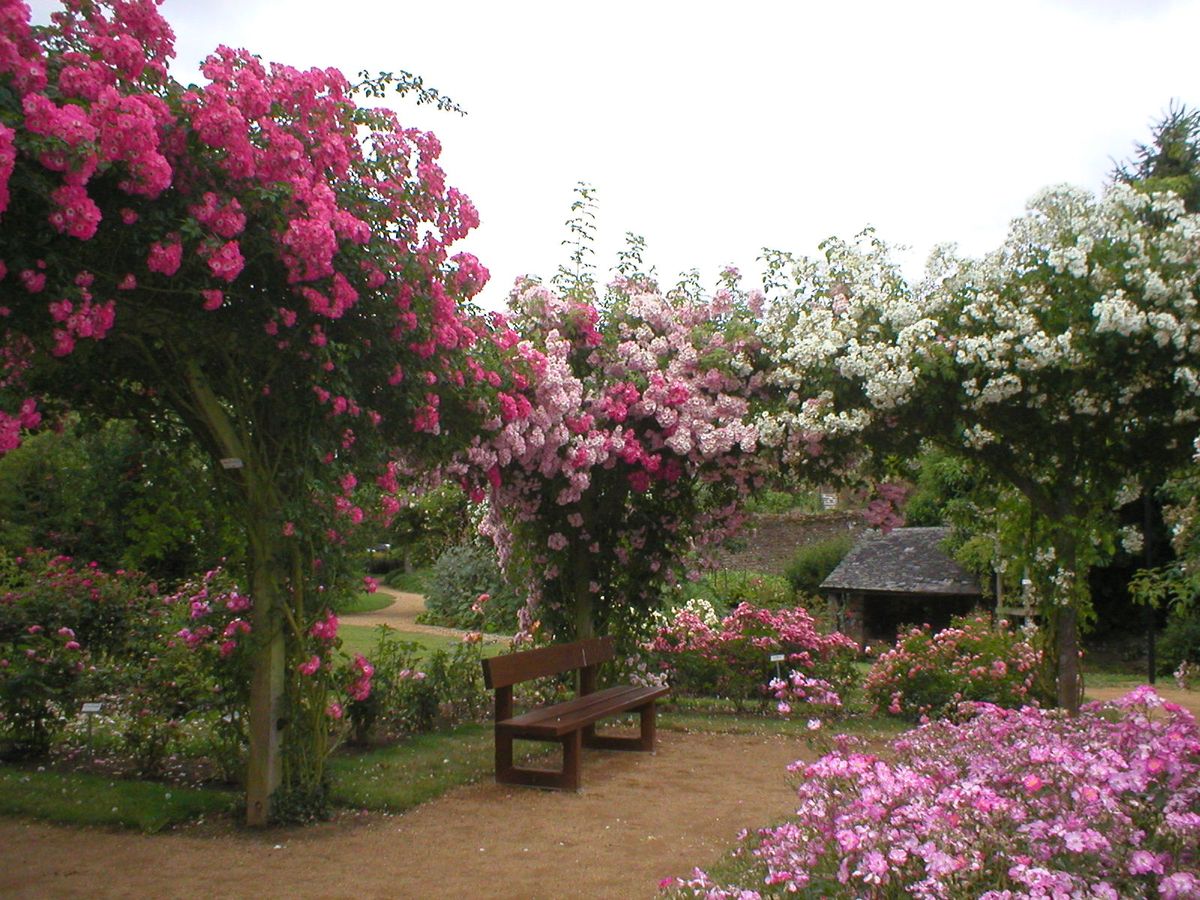 As you walk by the stream in the rose garden, you get tantalising glimpses of several private walled gardens. A visit to the medieval garden will give you insights into the medicinal uses of plants in the Middle Ages, as well as magnificent views across the lake to the château.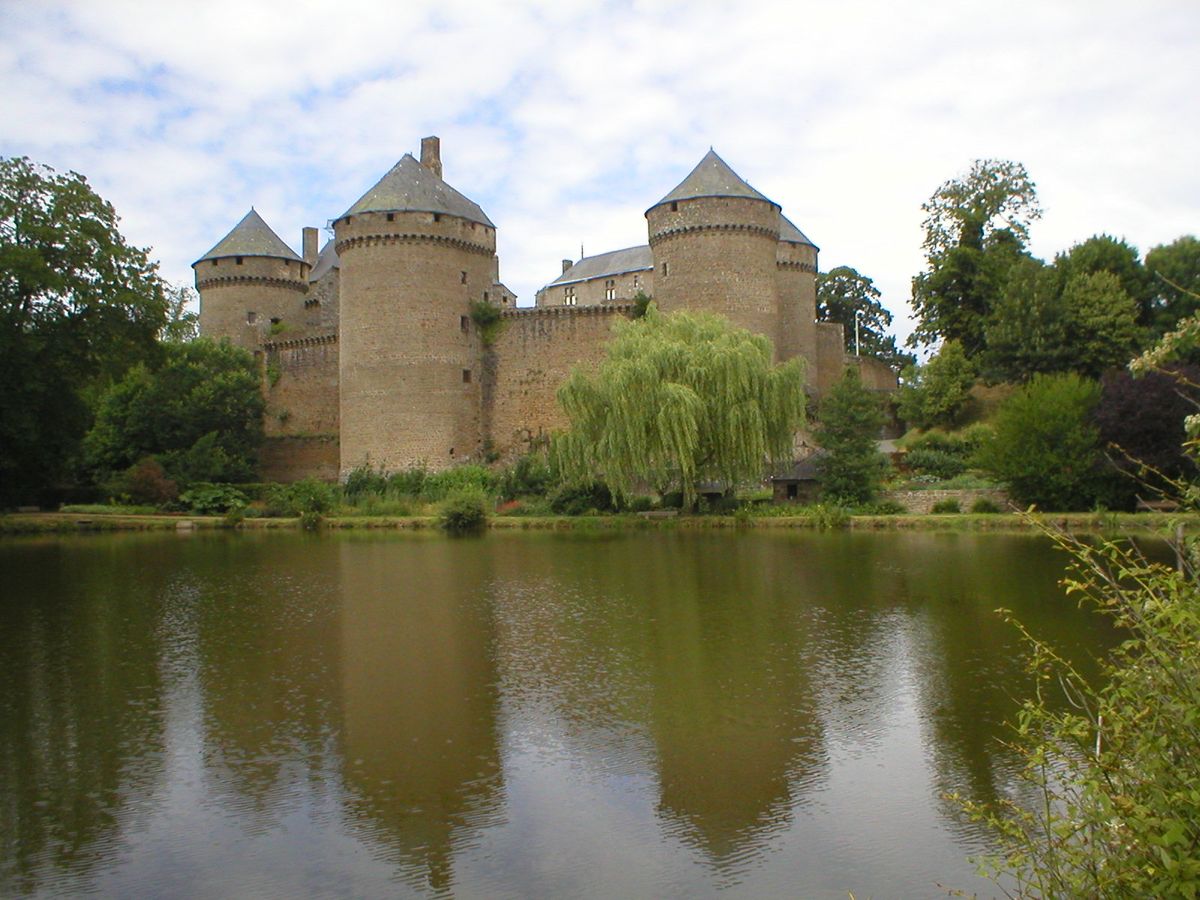 La-Ferté-Macé (15kms away) is a pretty town with a large Leclerc supermarket. The town has a leisure lake with a swimming beach, a climbing wall and a par-three golf course. Many of our visitors take their children to the lake before or after visiting the large Leclerc supermarket!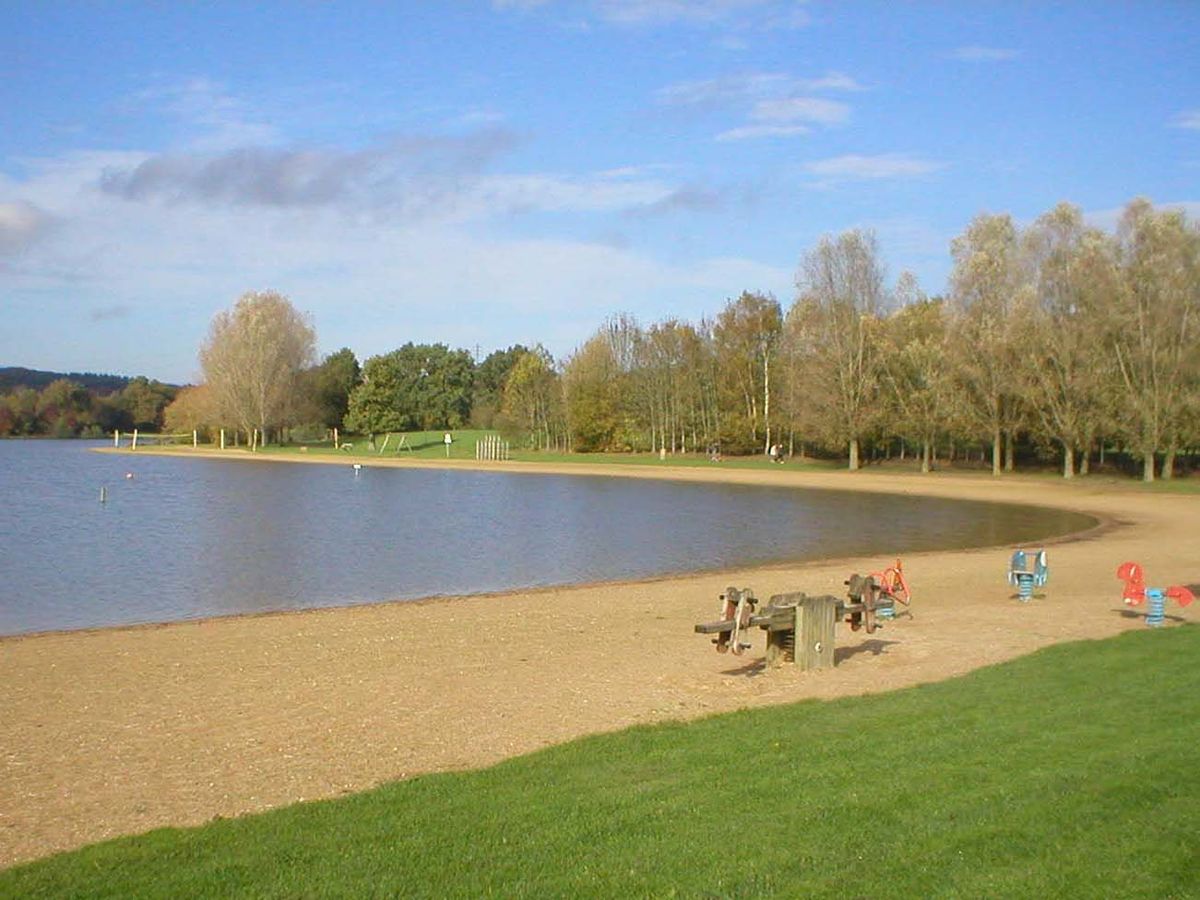 Domfront is a small mediaeval town historically linked with the Plantagenet family. Henry II and Eleanor of Aquitaine lived in the castle – the ruins of which can still be visited. Built on a craggy outcrop, Domfront dominates the surrounding countryside and its narrow streets entice you to go exploring them. Below the castle ruins is the church of Notre-Dame-sur-l'Eau, where Thomas Becket preached a sermon before returning to Canterbury where he was later murdered in the cathedral. Domfront has a Tourist Office, two supermarkets and a selection of interesting shops and restaurants.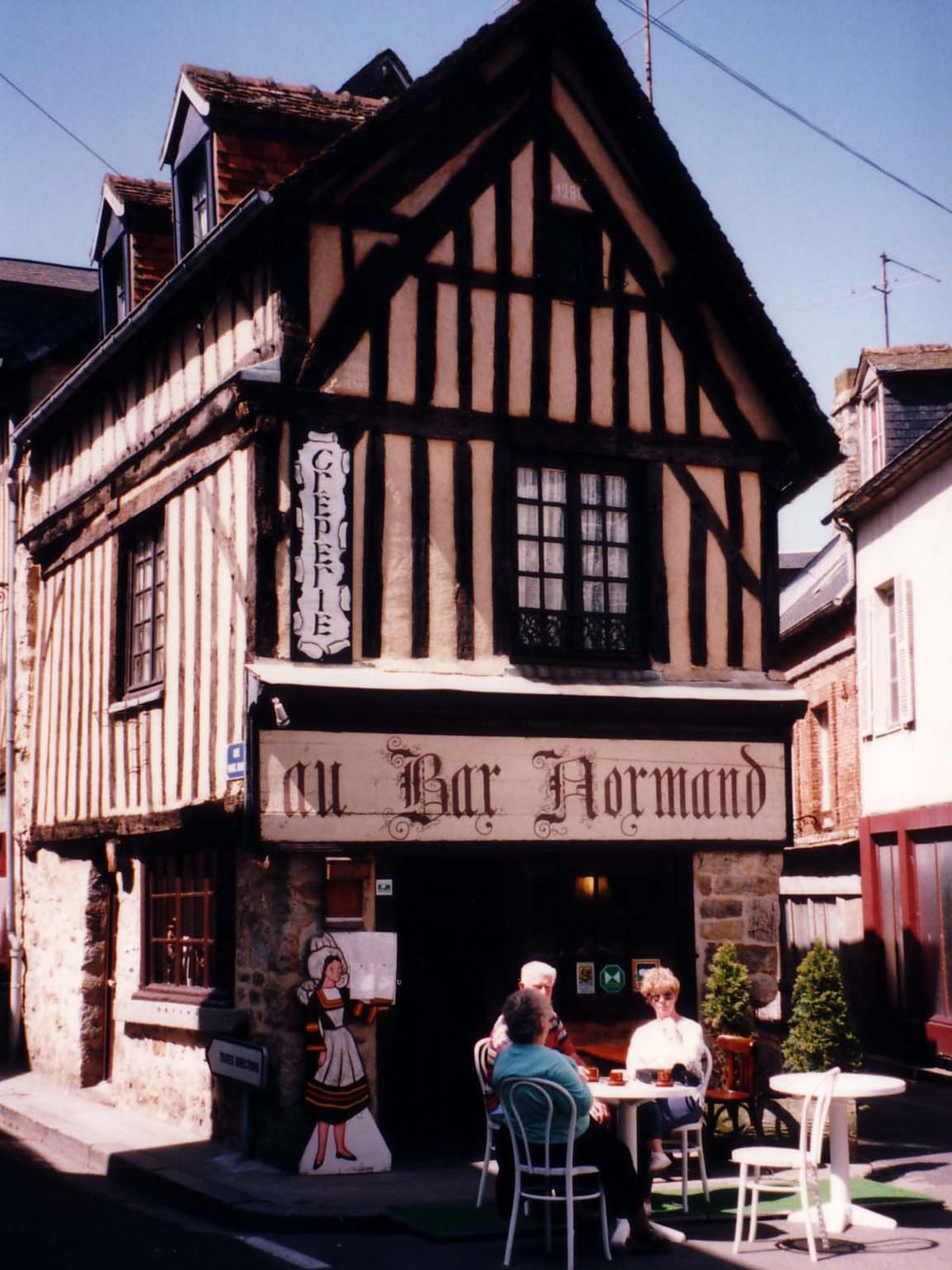 Mayenne (20kms away) is a pretty 18th-century town. Head there for the Monday morning market, a stroll around the town and a relaxing lunch at one of the many charming restaurants. You can also visit the town's large hypermarket to stock up for your holiday.
Bagnoles-de-l'Orne is a thriving spa resort built around a large lake. It is open all year round, every day of the week and is very popular with Parisians and weekenders. It has a casino, extensive sporting facilities and numerous smart shops and restaurants. There are tennis courts, equestrian centres, an outdoor swimming pool and a nine-hole golf course. We recommend lunch on a restaurant terrace overlooking the lake and fountains. Survey the passers-by as you tuck into moules-frites and a glass of wine. Follow this with a visit to one of the chocolatiers or pâtisseries to find something tasty to accompany a hot chocolate or a bottle of wine back at your cottage – just what you've come to France to do!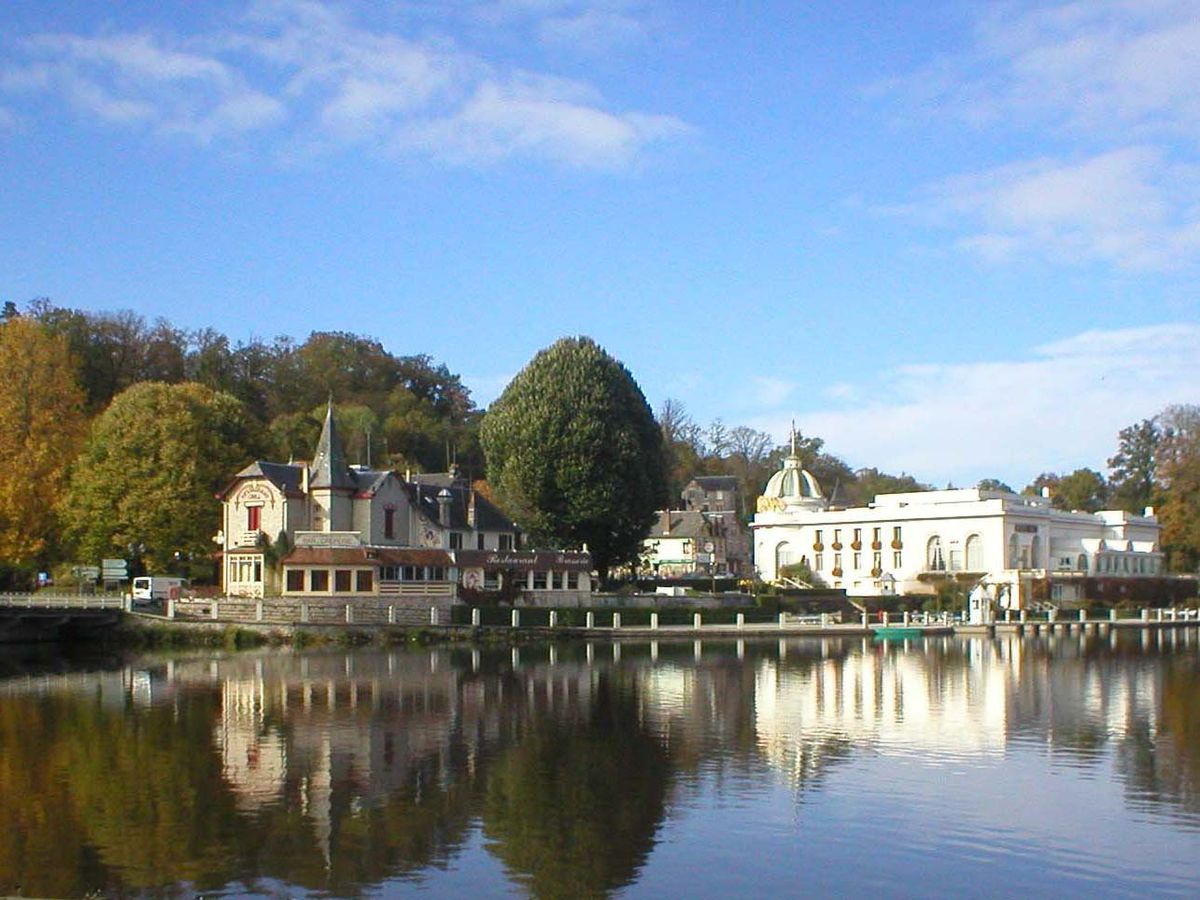 Other Things to Do and See
Below, we hope to give you a taste of a few of the things to do and places to visit further afield from Le Haut Fresnay. So, if exploring and sightseeing are what you like to do on holiday, we can keep you busy!
Mont-St-Michel (about 60kms away) is the most visited attraction outside Paris and can easily be incorporated into a day trip to the tourist beaches of the Cotentin peninsula. Children love the wide, sandy beaches just south of Granville, and there are wonderful walks along the cliff tops and delicious seafood to sample in the restaurants.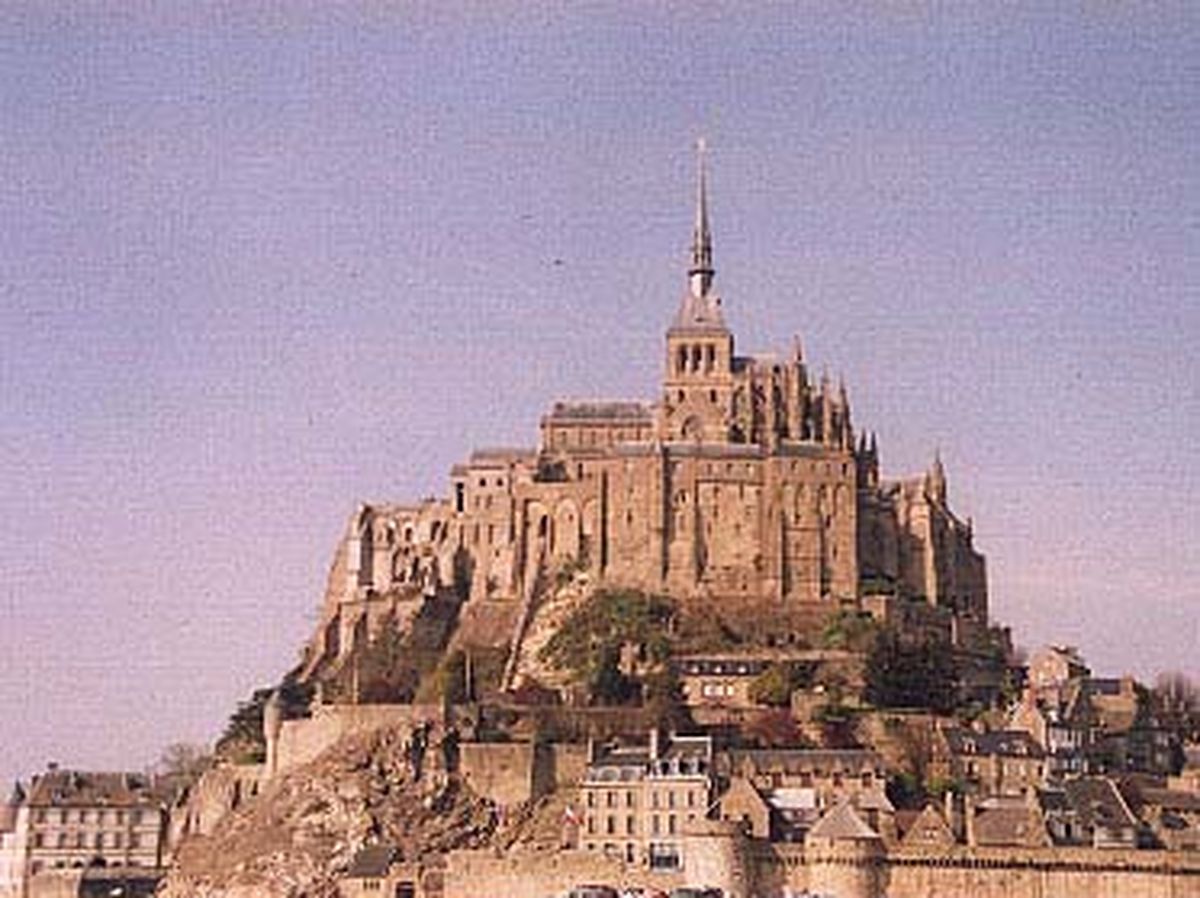 Bayeux, with its world-famous tapestry, cathedral and mediaeval centre is a little further away but still within easy reach. Nearby are the evocative 1944 D-Day landing beaches. Anyone who has spent a day visiting this area will know what a moving experience it is.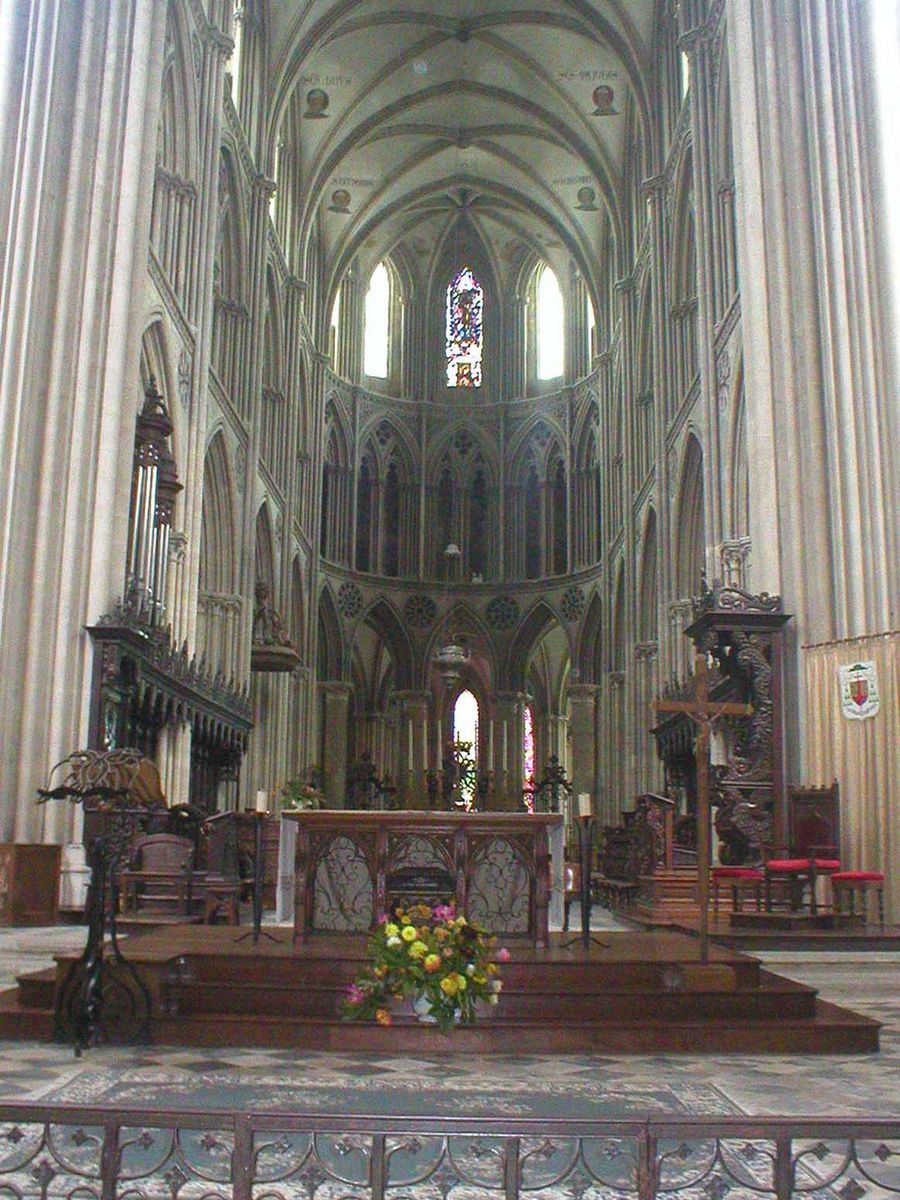 Haras-du-Pin near Argentan is a must for all horse lovers. Known as the Versailles of the horse, it is especially interesting to visit on Thursday afternoons in the summer when you can watch the "Spectacle du Cheval".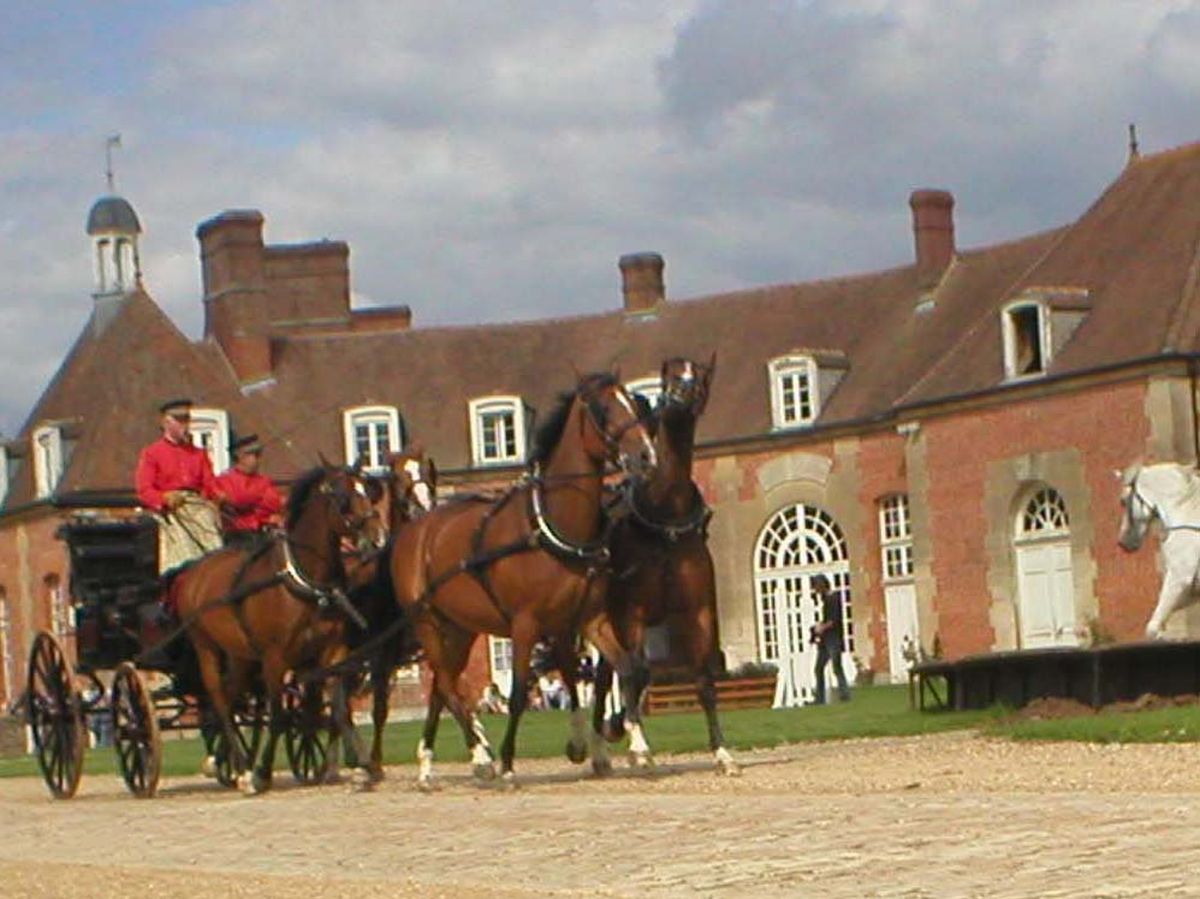 Le Mans is to the south of Le Haut Fresnay. It is reputed to have the most complete mediaeval town centre in France and is often used for film sets. Home of the famous 24-hour race, Le Mans also has an interesting automobile museum – and in the summer, the free light and illuminations show, "La Nuit des Chimères", is an amazing experience!
Jublains, on the way to Le Mans, is a complete Roman town with an interactive visitor centre and Ste-Suzanne is a hilltop fortress town with a reconstructed mediaeval village below. Further south still are some of the northernmost Loire châteaux, where you can taste and buy the local wine and still be home in time to drink it with supper!
Alençon and Caen are our own beautiful cities and give opportunities galore for visiting castles and cathedrals with some terrific retail therapy thrown in. Fougères and Vitré should not be missed by the real enthusiasts.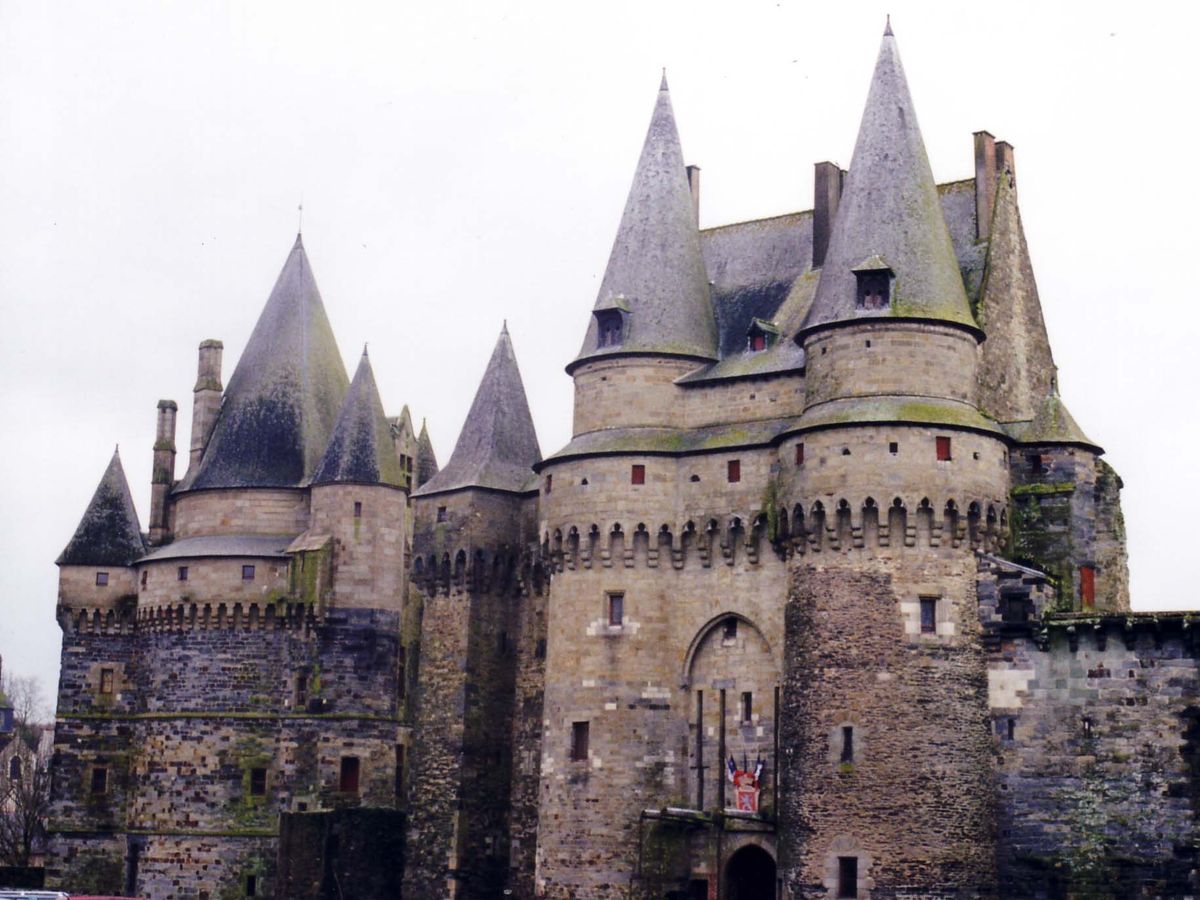 Paris is possible if you don't mind an early start. The 7.40am train from Laval will get you to Paris by mid-morning and a mid-evening train will return you to Laval before midnight.
Ornamental gardens are everywhere in the area. For every season, you will find a garden to visit – from the rhododendrons of Mont-de-Cerisi, to the autumn colours and pumpkins of Gorron. Even Monet's wonderful garden at Giverny is just a day-trip away.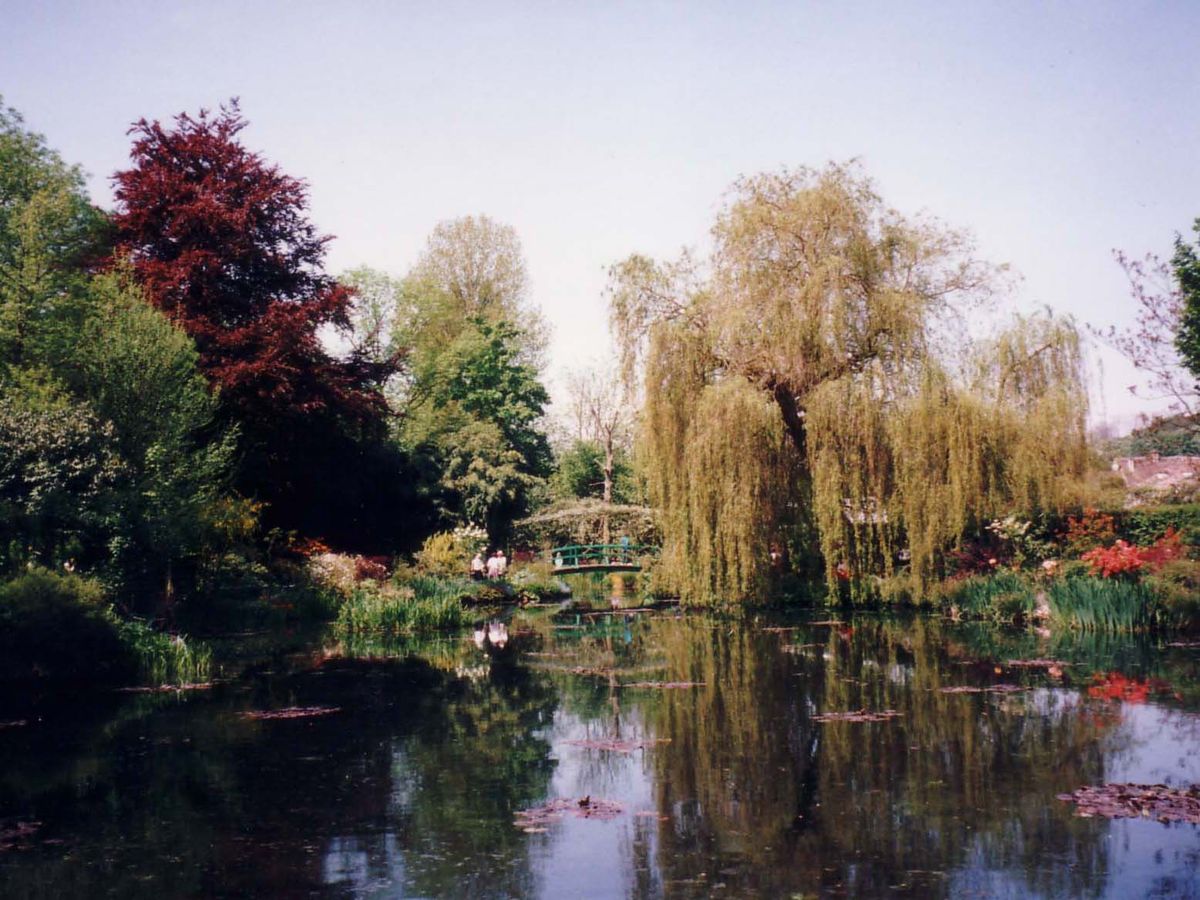 Walkers will love the woodland walks through the Forêt d'Andaines, the towpath walks along the River Mayenne and the nearby "Artists' Walk", which celebrates our own local Impressionist painters, Pisarro and Piette. Some of the paths and tracks can be used by cyclists, as well. The towpath walk is also accessible for wheelchair users.
Food & Drink: if your interests include good food, then you will not be disappointed. We have some wonderful restaurants close by and we are always happy to book a table for you if necessary. Normandy cuisine has an excellent reputation and the local cheeses are second to none. Although not a wine producing area, the Normans are justly proud of their cider, poiré (pear cider) and calvados. Our own local area specialises in poiré – and calvados domfrontais is made from a mixture of cider and poiré. Visits to local producers, with tasting a prelude to purchase, can be highly enjoyable and a good way to discover the character of Normandy and its people.
Adventure Activities: if you want an active holiday, the area has something for everyone. There are swimming lakes, the seaside beaches on the Cotentin peninsula, outdoor swimming pools at La Ferté-Macé and Ambrières and two state-of-the-art aquatic centres. If you like to fish, it is possible to buy day tickets for several of the local lakes. For some gentle white water adventure, you can hire a canoe at Torchamps near Domfront.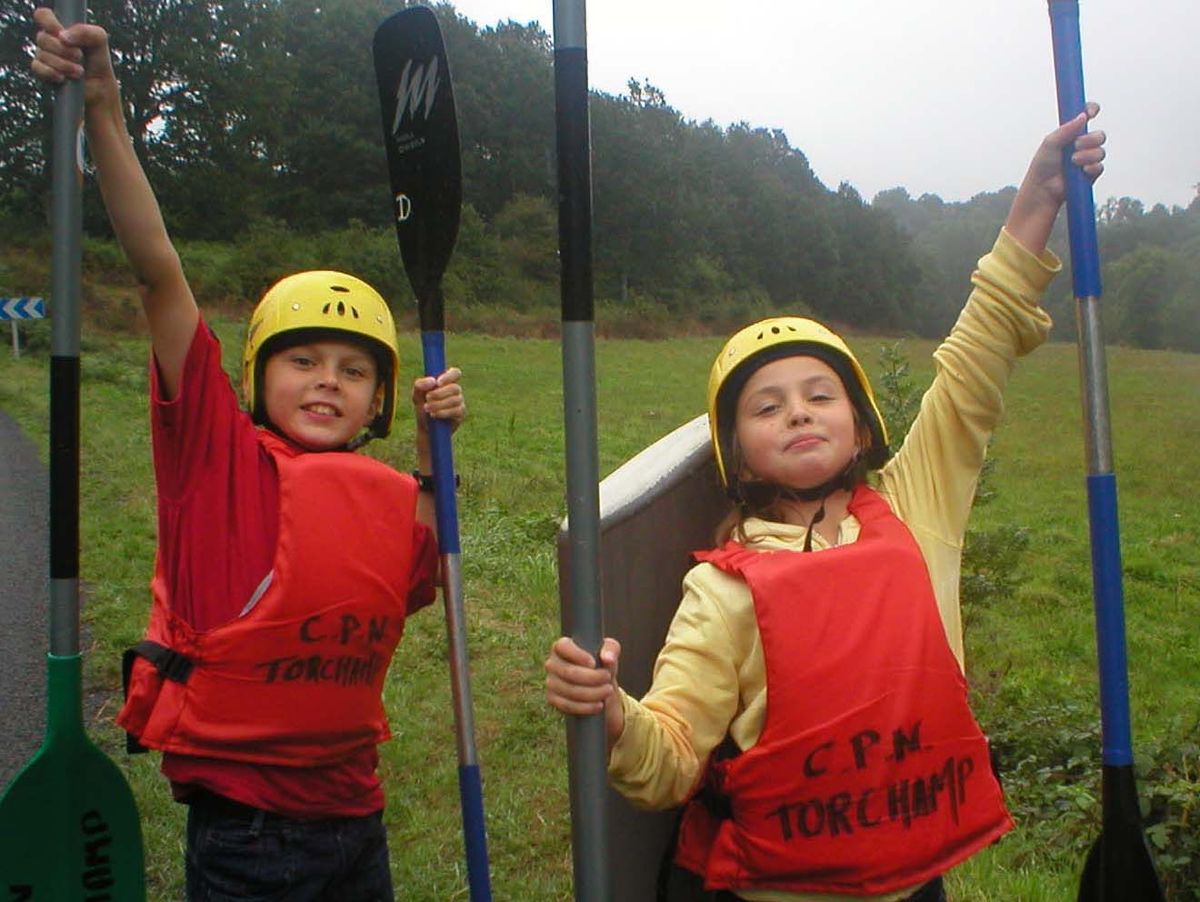 Bagnoles-de-l'Orne has a lovely golf course and a tennis centre – or you can hire a tennis court by the hour in Céaucé. Fôret des Andaines has miles of paths to be walked or cycled along. It is an area of forest to the north which is a wonderful place to spot birds, butterflies, forest animals, wild flowers and, when in season, mushrooms. You can, of course, explore the verdant Normandy countryside by walking or cycling from your own cottage front door – and the wildlife in our own grounds takes some beating!
For the Children: there is always somewhere interesting to take your children in the area. As well as beaches and swimming pools, St-Malo has one of the best sea aquariums you will find anywhere and Mont-St-Michel has a reptilarium.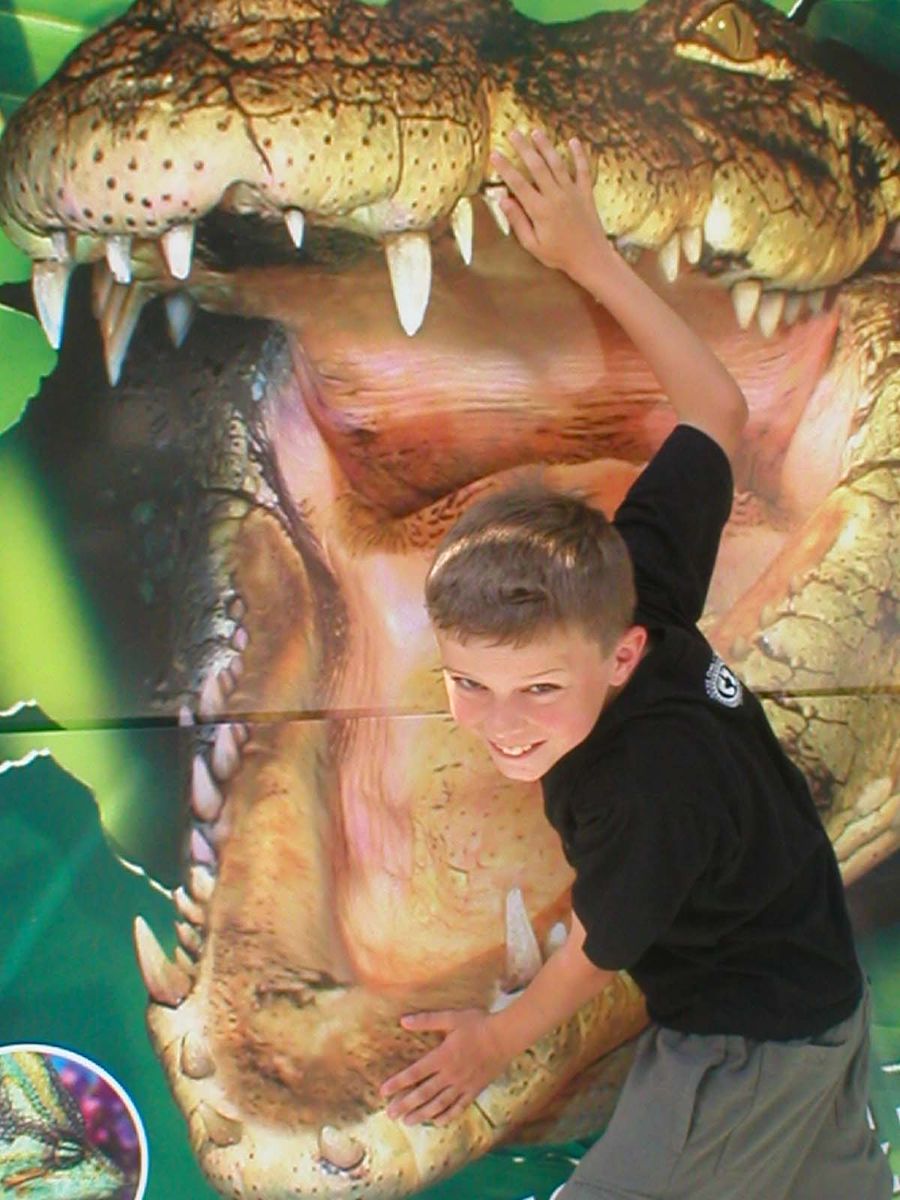 The zoo at Champrepus makes visitors feel thoroughly welcome and provides both indoor and outdoor picnic areas – they'll even lend you a wheelbarrow to transport your picnic from your car! The Enchanted Forest at Bellefontaine is a fairytale experience for little ones. The Garden of Surprises at Le-Château-de-Vendeuvre keeps everyone amused – young and old alike. Nearer to home, you can spend a couple of hours pedalling your way along the Velorail railway track at St-Loup-du-Gast. And in summer, Ste-Suzanne puts on a mediaeval spectacle which provides entertainment for all ages. Children are, of course, always welcomed in the local restaurants which often offer a children's menu.
..... and finally, if you need to, you can always turn to us for information and advice about other things to do, and places to go and see; and we can also normally provide an up-to-date printed bulletin of what's on in our area, which is published on a monthly basis during the holiday season.
If you would like to send us an enquiry, or to book one of our cottages for a holiday, please first check the availability - on the Availability page - and then follow our simple booking procedure as described on the BOOKING INFORMATION page.