Welcome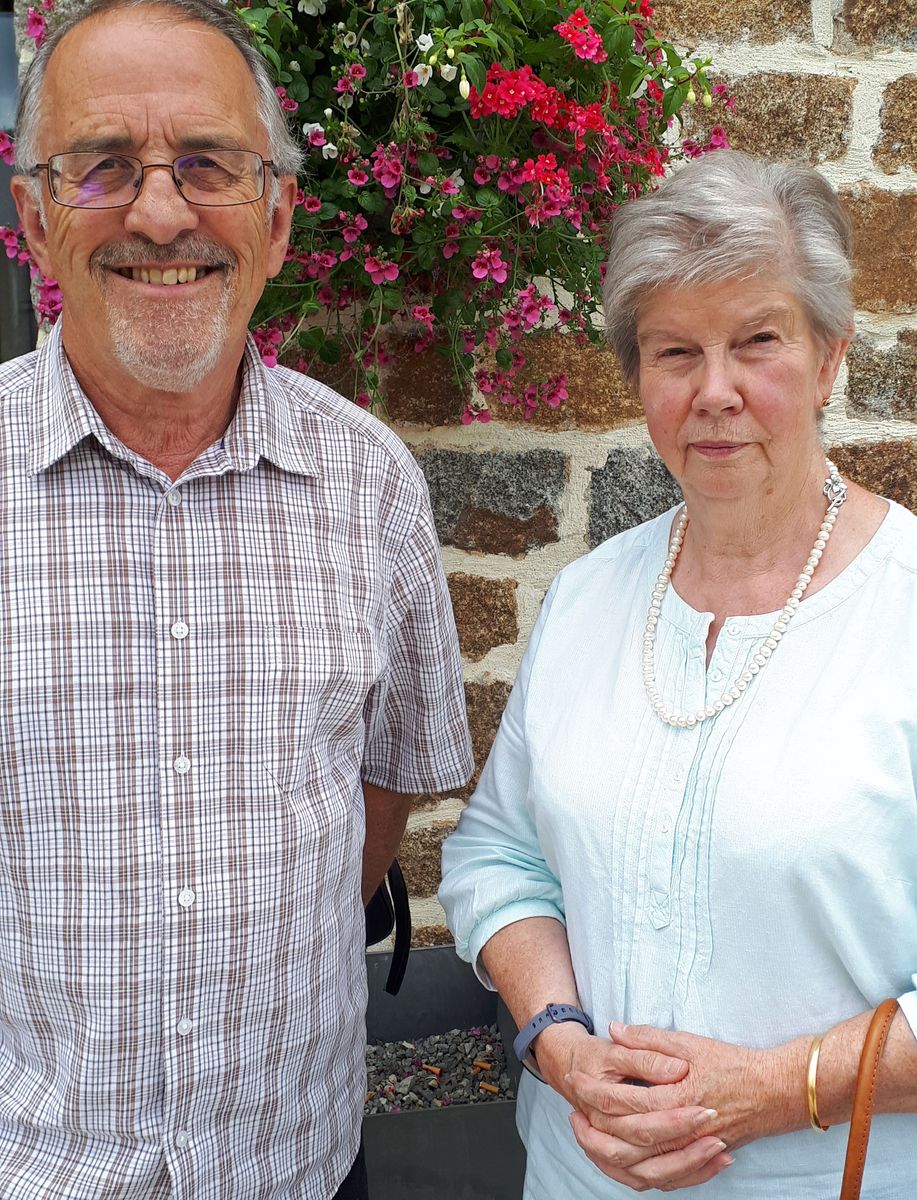 Nigel & Paula Colman welcome you to Normandy and their three delightful holiday cottages at Le Haut Fresnay: La Fresnaie and La Fermette, each sleeping six, and Le Fournil, which sleeps four. A cot can be added to any of the cottages to accommodate a baby.
When we bought Le Haut Fresnay in 1993, we were both still working in the UK whilst waiting for the opportunity to take early retirement. This came first for Nigel in 1994, after 31 years' service in the Royal Air Force, and in 1995 for Paula, who had spent a number of years teaching young offenders in North Yorkshire. During 1994 and 1995, we started letting La Fermette and Le Fournil – and during 1996 and 1997, we converted the remaining large barn for our own use. During 2006 and 2007, we constructed La Fresnaie on a piece of land purchased specially for that purpose.
Le Haut Fresnay was a working farm until the early 1970s, with several outbuildings. When we found the property, it was in a rather sorry state and in need of a lot of tender loving care, which we have been providing ever since!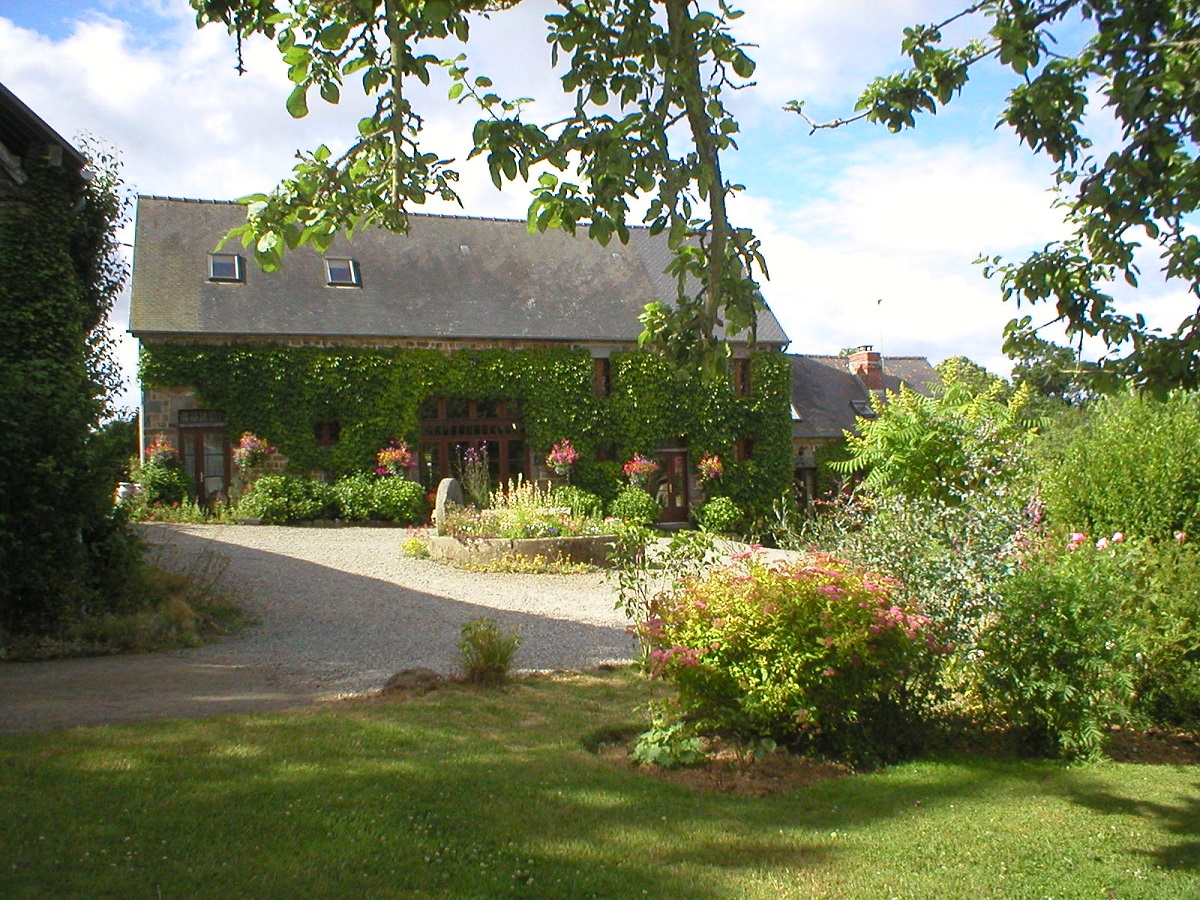 Our private house – La Grange – is a large converted barn and so we now share Le Haut Fresnay with our three holiday cottages.
La Fresnaie is a modern detached house, built in a traditional half-timbered "colombage" style typically found in Normandy. We designed and built it specially for disabled guests.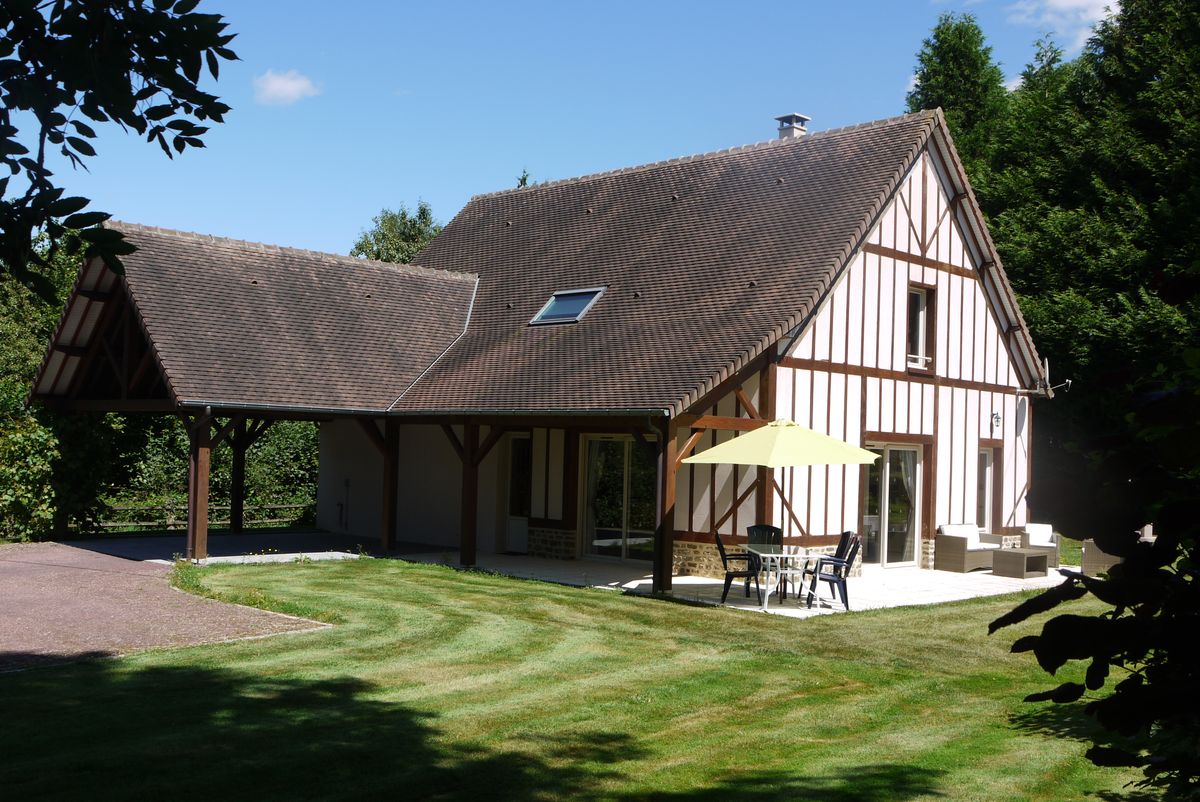 La Fermette was the original farmhouse and is a detached, two-storey building. The property has been restored and modernised to provide comfortable accommodation for up to six people, plus a baby.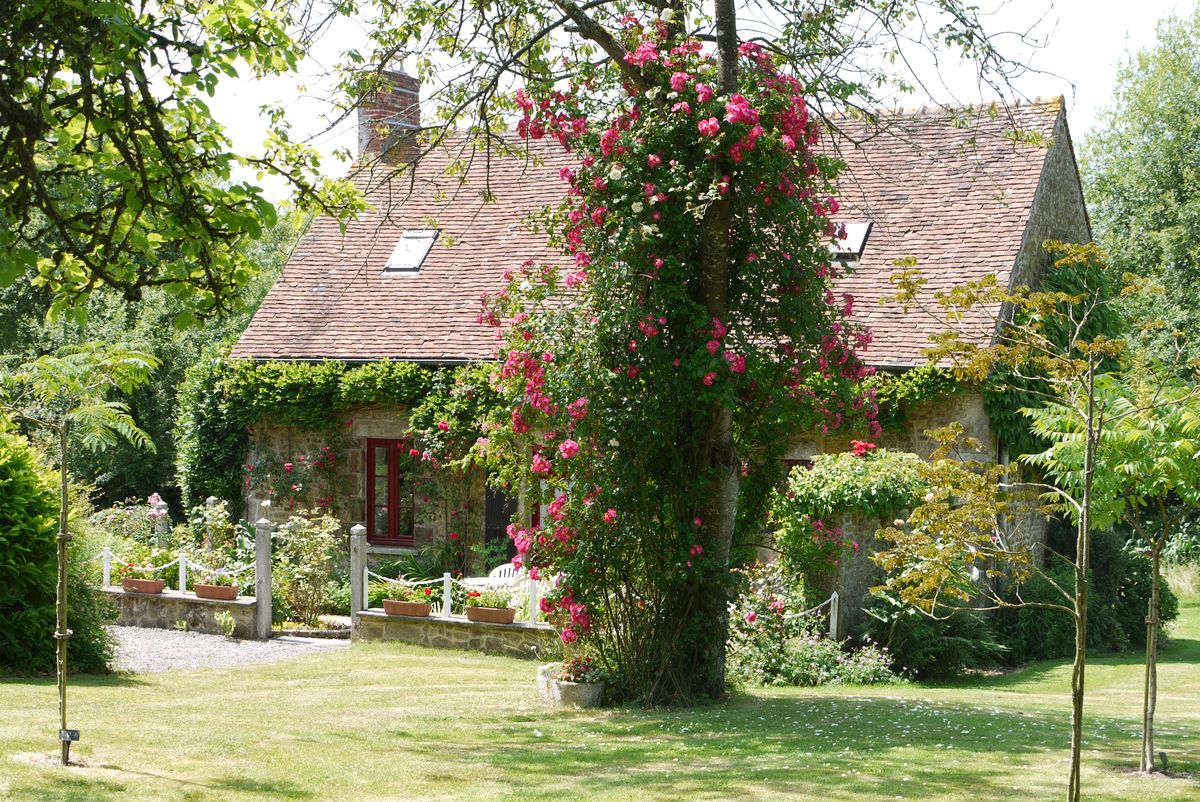 Le Fournil was the farm's original bakehouse. It, too, has been converted and modernised to provide comfortable holiday accommodation for up to four people, plus a baby.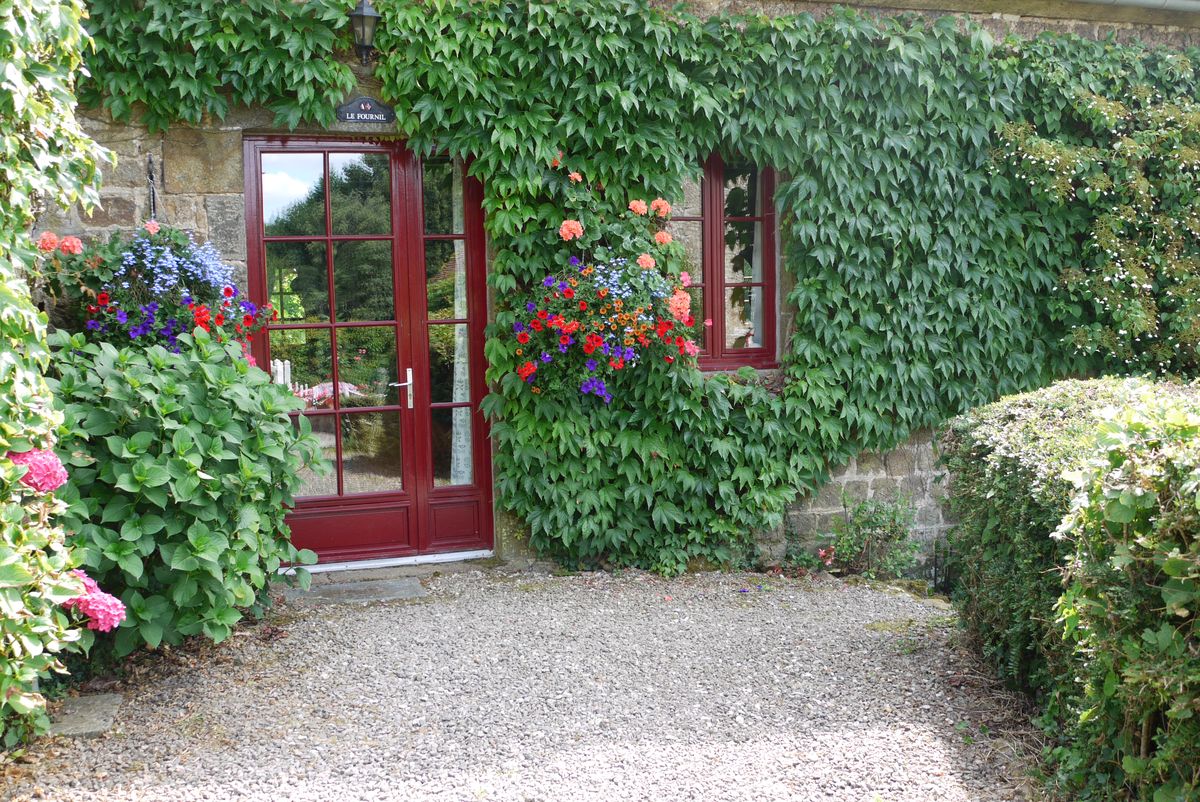 La Fermette and Le Fournil are converted farm buildings and date from around 1840. All three properties form part of Le Haut Fresnay, which is situated just over half a mile away from the village of Loré. The small market town of Céaucé is about 2 miles away and the mediaeval town of Domfront is 8 miles away.
Le Haut Fresnay is set in six acres of grounds with lawns, shrubberies, mature trees, meadowland and a stream, which meanders gently down the valley. It is an ideal holiday retreat for all who seek the tranquillity of the Normandy countryside.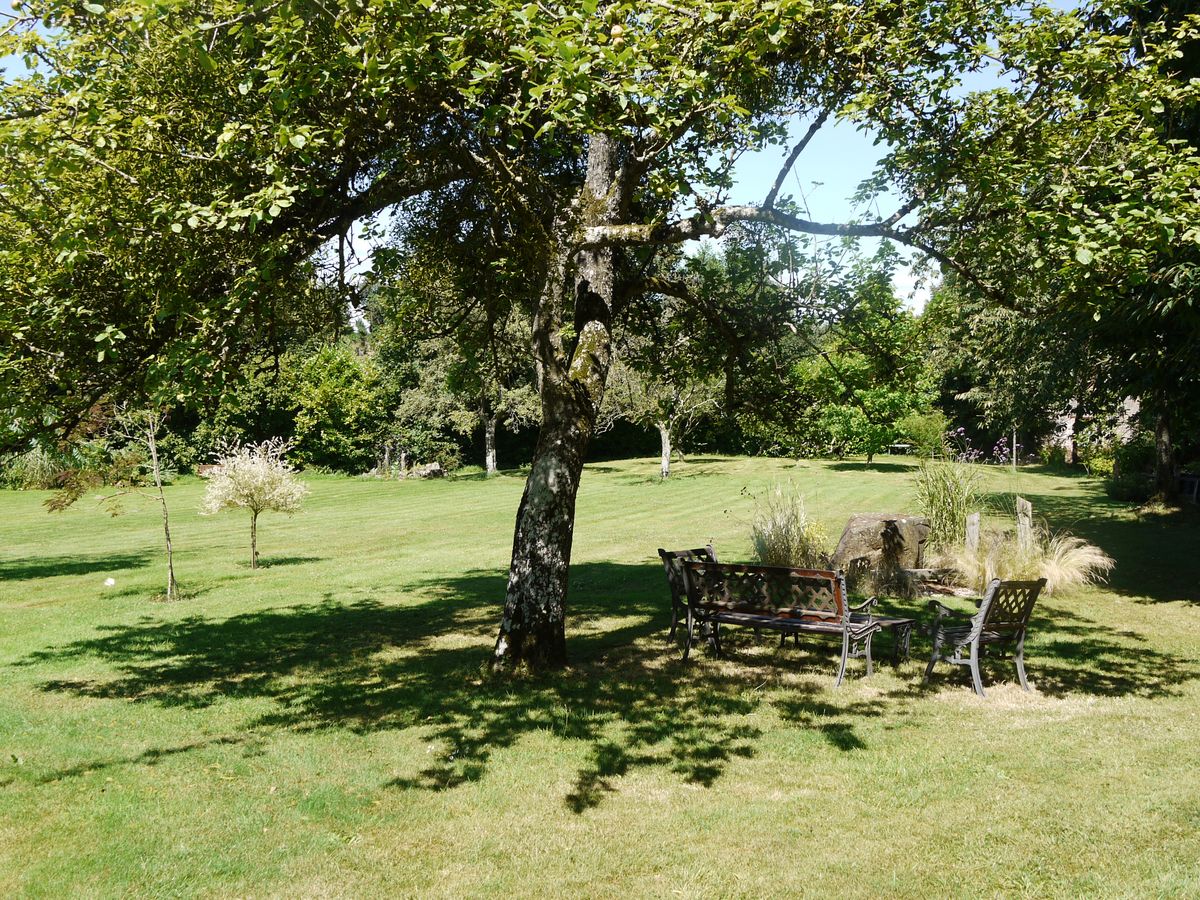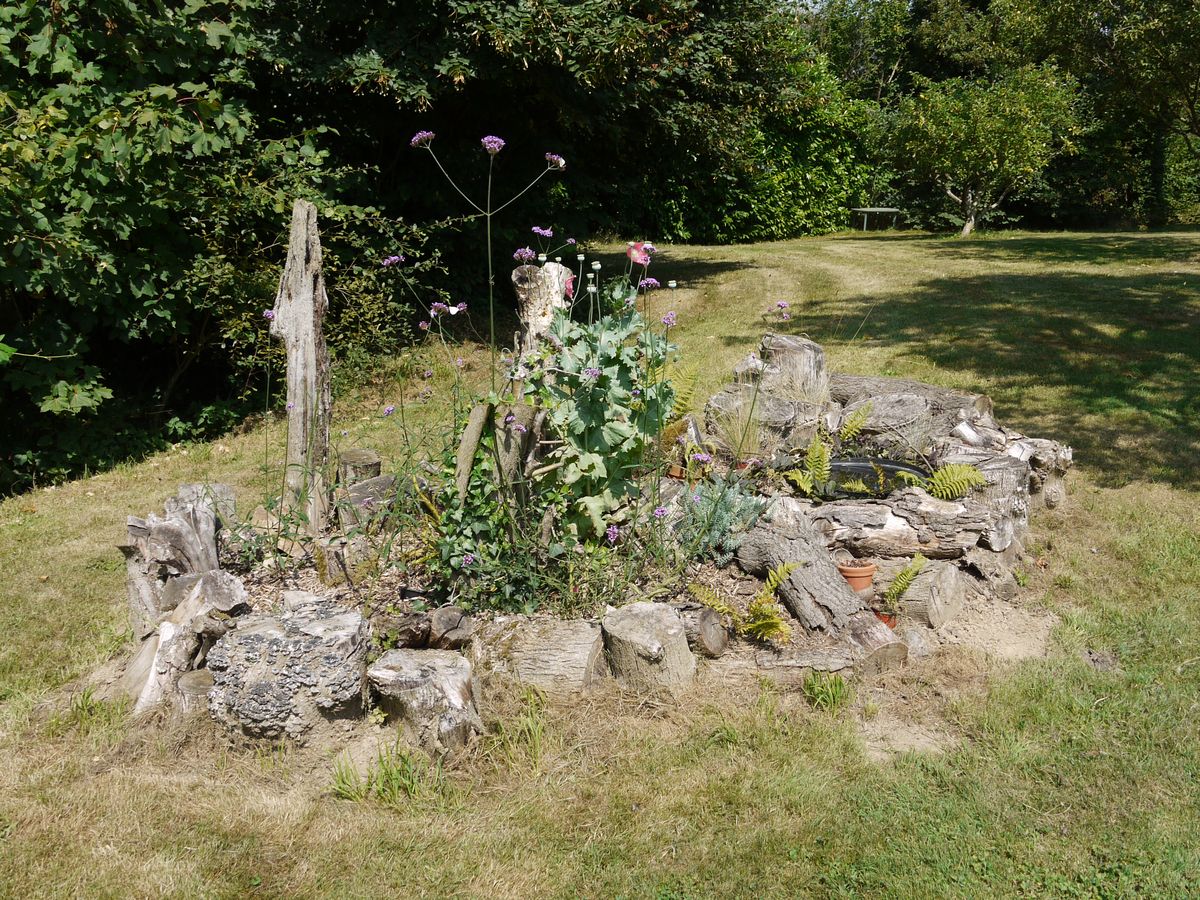 We regret that we do not accept pets at Le Haut Fresnay. However, for a small supplementary charge, we will accept guide dogs or assistant dogs in La Fresnaie. If you have such a dog, please let us know at the time of booking.
There are apple and pear orchards throughout the area – all growing fruit for the region's cider, poiré and calvados (apple brandy). You can buy these products directly from the local farms, having tasted them first, of course! The orchards are grazed by Normandy cows – an attractive and docile breed – which are famous for appearing to wear sunglasses...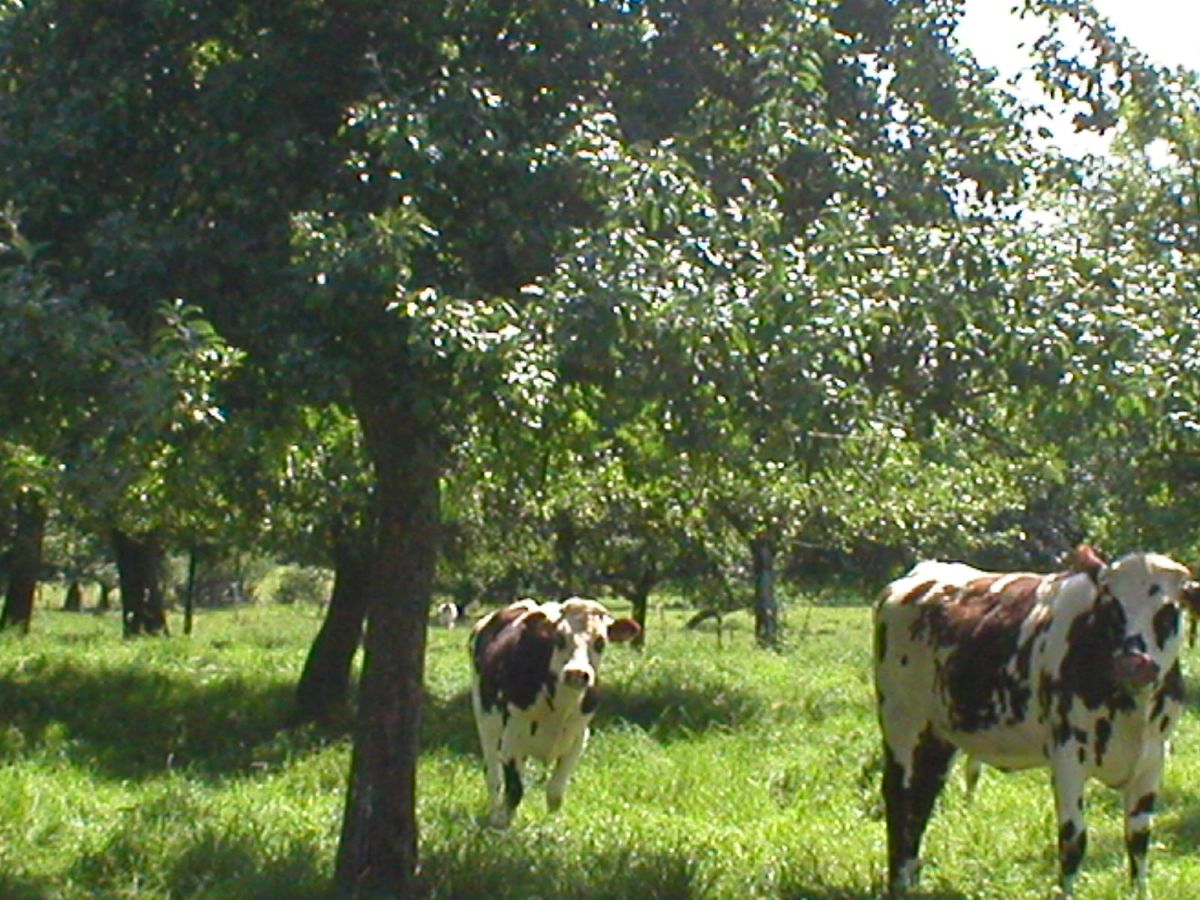 These cows also produce vast quantities of the milk, from which delicious Normandy butter and a superb range of cheeses, including Camembert, are made. Chickens, ducks and guinea fowl can be seen in the fields and farmyards, as well as on the local restaurant menus. Poultry poached in cider enriched with calvados and covered in a creamy sauce is typical of the local cuisine.
Le Haut Fresnay produces loads of soft fruit and autumn is jam-making time! Our jam is available for sale during your holiday and a donation from every jar sold goes to charity.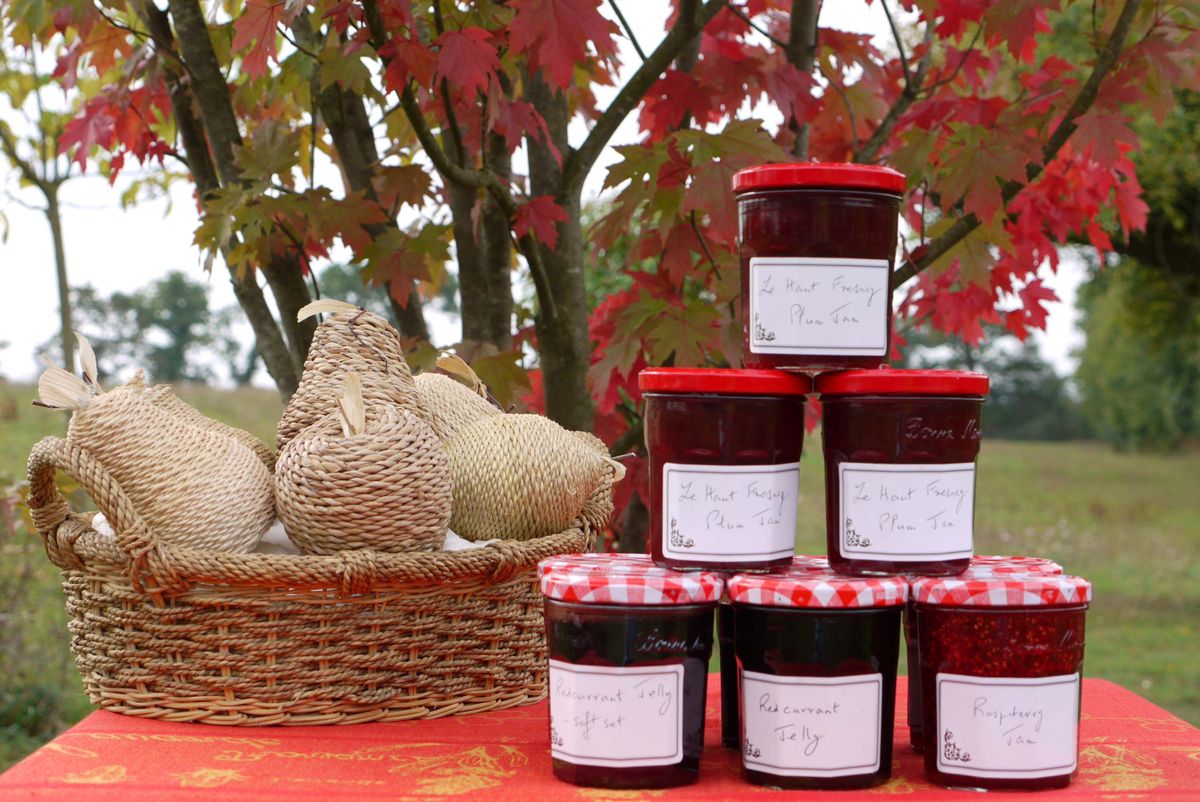 We hope our cottages offer you just what you'll need to relax and unwind from the stresses and strains of busy working lives. The peace and tranquillity of the local countryside are what most people notice on arrival and are one of their most enduring memories when they leave.
By day, the peace and quiet attracts all types of wildlife to the grounds. We often see red squirrels, foxes, hares and even deer, as well as all kinds of birds, insects and butterflies. Guests have seen and listed as many as 60 species of birds during their stay with us.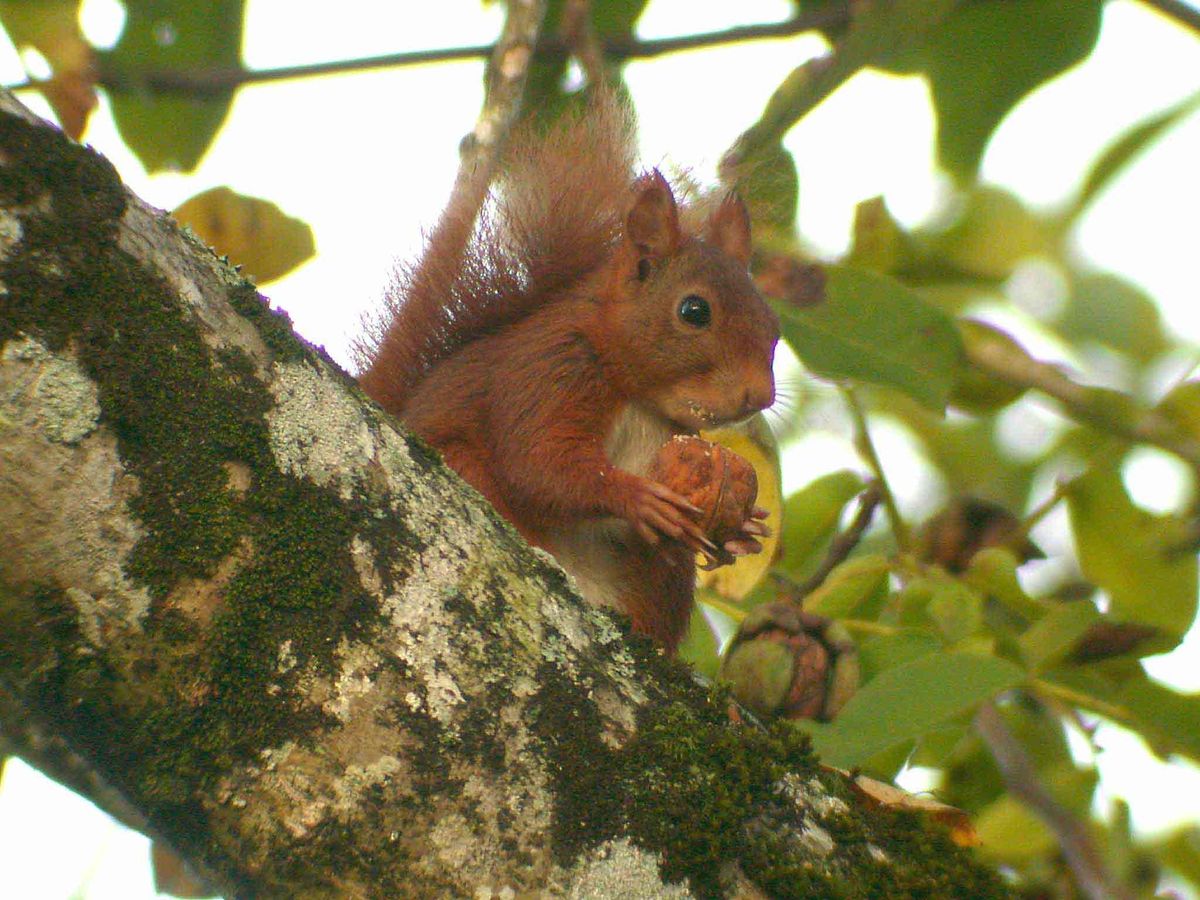 At night, the absence of light pollution guarantees truly dark skies. You can sit out stargazing and watching satellites passing overhead - you might even see the occasional shooting star. You can also look for glow worms and listen to owls and "midwife" toads! Once your evening is over and you retire to bed, the peace and quiet will ensure a good night's sleep. In fact, many of our guests say that they haven't slept as well in ages.
Although our holiday cottages are in Normandy, the département of Mayenne in the Pays-de-Loire is just a few miles to the south and Brittany is just a few miles to the west. As you might imagine, we have an endless choice of interesting things to do and fascinating places to visit.
When you arrive for your holiday, we not only offer you a warm welcome - we show you round your cottage and provide you with any further information you might need. After that, we do everything that we can to make your holiday as memorable as possible.
We shall be delighted to recommend outings for rainy days and the best picnic spots for sunny ones. We can suggest places that will amuse your children, where you will find the best retail therapy and which are the best local restaurants to try – we'll even book a table for you! We can also assist with unforeseen problems, such as trips to the doctor, dentist or chemist, especially if you need a little help with the language...
... or we can leave you to enjoy the peace and quiet, safe in the knowledge that we're there should you need us. Whatever your preference, we do hope that we shall have the pleasure of welcoming you to one of our cottages for your next holiday – à bientôt!
When you book one of our cottages, we guarantee you a fast and efficient booking service and the door will be open for you to ask us for any information, at any time, that will enable you to make the most of your holiday. Booking one of our cottages entitles you to discounted cross-channel fares. Once we have confirmed your cottage booking, we shall be pleased to advise you how to take advantage of the discounts available.
We are a formally registered small business in France - SIRET No: 50918226700013
If you would like to send us an enquiry, or to book one of our cottages for a holiday, please first check the availability - on the Availability page - and then follow our simple booking procedure as described on the BOOKING INFORMATION page.